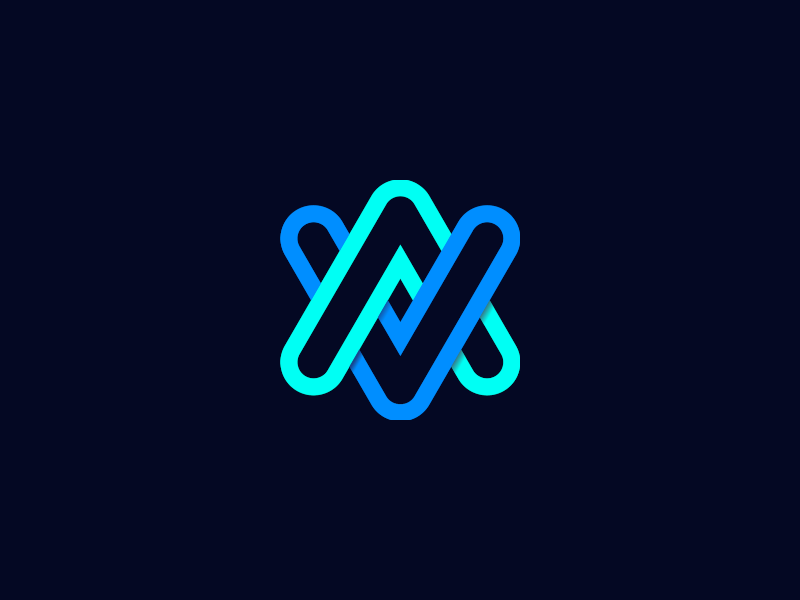 Cryptocurrency exchanges have evolved over the past few years. Whether it has to do with the endless hacks, the inflation of trading volume, or the exit scams. A new generation of exchanges has come to light known as DEXs or Decentralized Exchanges. CryptoBridge is one of those "Exchanges 2.0" which allows one to trade cryptocurrencies without ever delegating access to your coins to a third party.
Launched in November of 2017 and based out of Florida, CryptoBridge is a decentralized exchange with a cryptocurrency of its own called BridgeCoin (BCO). 50% of all profits of the exchange are distributed to BCO which helps increase demand and the price of the token. BridgeCoin was created four months prior to the launch of CryptoBridge back in July of 2017.
BCO's market cap is currently at $11 million and it's currently only traded on BridgeCoin for obvious reasons. When it comes to the exchange itself, the trading volume is quite weak compared to some of the bigger players. At the time of writing the 24 hour volume is only at $400,000. CryptoBridge is definitely a niche exchange whose trading volume is attributed to mostly lesser known cryptocurrencies.
On the upside, the fact that CryptoBridge is a decentralized exchange means that there is no central point of failure. Even if CryptoBridge goes down tomorrow customer funds will not be lost. The exchange definitely gains some points in our review because of that feature.
How to get started with Crypto-Bridge.com
To get started with CryptoBridge you first go to their website and click the Launch Dex button to set up your account. On the page you will have a chance to choose a username and you will be provided with a generated password. Save the information somewhere safe because you will need it to access your account. Note that if you lose access to your account you will also lose access to your funds.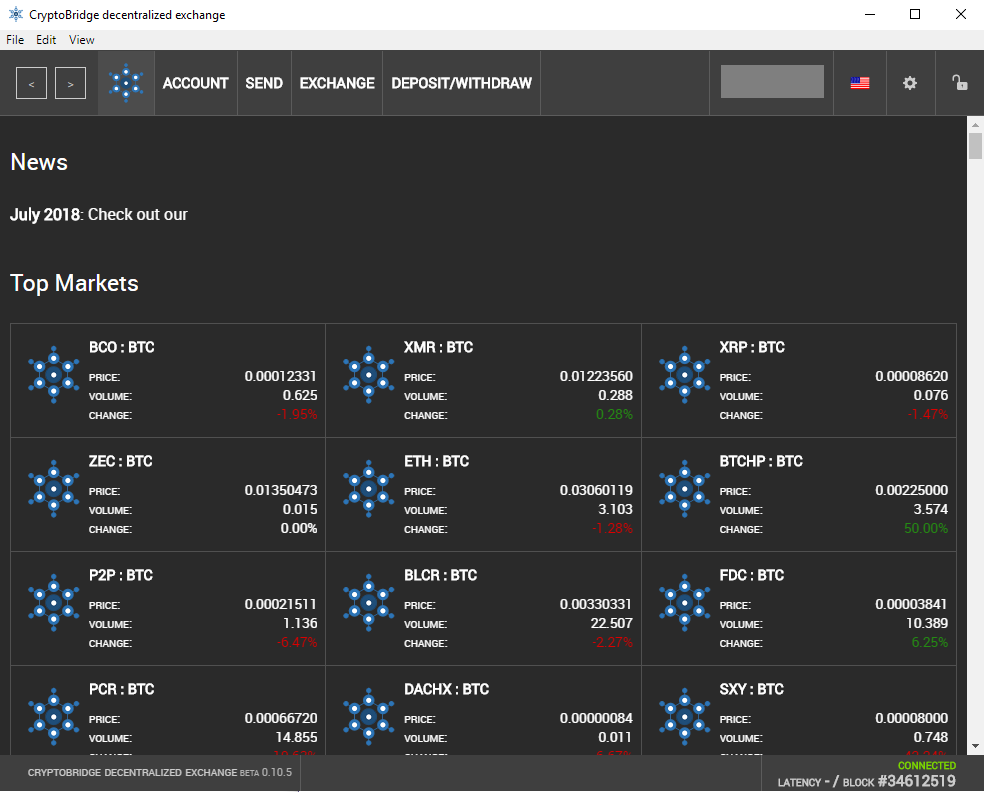 At this point you can deposit and withdraw funds into your account and begin trading on the exchange. You may also download a CryptoBridge client to use on your desktop without the need to access a website.
Pros and Cons for CryptoBridge
Pros:
Decentralized Exchange
Beautiful Design
Quick Account Setup
No ICO
Competent team
Cons:
High Listing Fee (3 BTC Minimum)
Complaints online about long wait times for support response
Relatively new
Low trading volume
Team not transparent
---
Disclosure: NullTX is not affiliated with CryptoBridge. We are not responsible for any damages that may result from the use of this exchange.
The post CryptoBridge Cryptocurrency Exchange Review appeared first on NullTX.